Shop News
Glenmuir Christmas Gift Ordering
---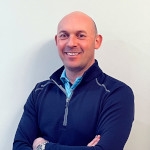 With Christmas just under 5 weeks away, there's still time to organise your Ranfurly Castle crested apparel from Glenmuir.
We have a selection of knitwear and mid-layers for both Men and Women available.
The order process is very simple and can be done online using the link here. Please note that the deadline to ensure orders are received in time for Christmas is Thursday 2nd December.
If you would prefer to notify the Professional Shop of your requirements, then please do so either in person in-store or via the Contact Us button below.