Shop News
Healthy Hydration with iPRO Sport
---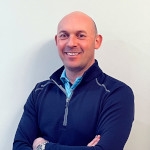 WHY CHOOSE iPRO?
The iPRO Sport range is a low-sugar hydration drink sweetened with Stevia - a plant extract significantly sweeter than sugar, without the calorific content.
iPRO demands from its manufacturers high-quality, plant-based ingredients and flavours. This goes hand in hand with consumers appetite for added vitamins and natural ingredients over artificial flavours and colours.
An excellent assortment is available as the iPRO product range provides healthy choices no matter your lifestyle. From fitness professionals and sports clubs to emergency services and school children, superior hydration benefits are experienced by all.
With a committed long-term focus on sustainability, all packaging is 100% recyclable using recycled materials with ambitions to reach 75% recycled materials in 2021.
iPRO Sportis made using natural spring water which is free of most contaminants typically found in drinking water, therefore proving essential for leading a healthy lifestyle.

iPRO has wellbeing at the focus of its chosen ingredients. The complex carbohydrates used are sourced from Maltodextrin and Stevia. Maltodextrin is a good quality carbohydrate sourced from potato starch, and Stevia is a natural herb native to South America which has been used as a natural sweetener for centuries and has NO calorific value.
iPRO Sport offers superior hydration with added vitamins and essential minerals without the use of added sugar for optimal wellbeing.