Lesson Update
It's Time To Brighten Up Your Game!
---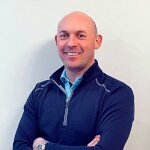 As the season draws to a close, it's time to take stock of your game and to consider what you need to realistically do to improve your golf game, scores, and ultimately your enjoyment of the game.

If you've had lessons previously, what prompted you to book that/those lesson(s)? There must be some part of your game that you want to improve at? Having a specific area you want to improve on, or knowledge of which area, when improved, would make you enjoy the game more or improve your scores is vitally important feedback for a coach.
The best way to make the most of your lessons is to:
1) Have a clear idea of what you want to improve on.
2) Book now, way in advance of the 2022 season kicking off (ideally in October/November) to give you ample time to work on changes.
3) Plan some practice time. It can be as little as 10 minutes every day, during which you can practice in the house or garden (no ball necessarily needed), but set aside some time if your golf and improving your ability, is important to you.
4) Keep working hard at maintaining & improving the improvements. Once you've 'got it', it needs to be held onto!
There are no miracle cures, no excuses and there is no 'secret'. It takes open mind, patience, hard work, practice, perseverance, determination, questions, and much more to really improve at anything we do.
At the end of the day, what new skill can we learn in 30 minutes, then become immediately proficient at?
I'll soon be providing details of coaching options and programs for the Autumn / Winter so keep your eyes peeled.
In the meantime, if you've got any questions, then use the Contact Us button below or if you wish to book a lesson now, then use the link here.