Course Update
Craig's Course Update
---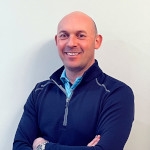 At the Castle this year, we have received 846mm rainfall so far. Last year's total for January to present was 1488mm so we have seen quite a decrease in the volume of rain this season so far.
Until mid-August, the course experienced around eight weeks of drought with temperatures reaching a high of 28 degrees. Our irrigation system is very limited to what we can achieve so our attention during the drought was focused on the greens. We had to let the rest of the course cope on its own. This is clear with the condition of some of our tee boxes, approaches, fairways and even some areas on greens have been affected.
As we approach the end of the season, we will be focusing on our greens maintenance that is due to start on Monday 27th September.
Our greens receive more traffic than any other playing surface. Along with all the other maintenance carried out, reduced aeration, and top dressing this year, there is a lot of surface tension on the turf and increased disease activity.
We will be carrying out a double scarify to remove any build of organic matter over the season, this will then be followed with a deep verti-drain and sand top dressing. We will then be moving onto more intensive hollow coring on the greens that have new drainage systems installed, each drain line will then have dry sand brushed in to keep a link from the surface to the pipes underneath.
Topdressing dilutes the layer of thatch below the surface of the turf. This improves drainage and increases the quality of the soil, allowing for better grass growth and improved smoothness and trueness of the surface
Verti draining is a deep aeration procedure that involves inserting large solid tines deep into the surface of the ground around 6-10 inches.
Verti - Draining benefits
Allows oxygen into the soil and roots beneath the green.
Aids deeper rooting, creating a healthier putting surface.
Relieves compaction.
Aids drainage and nutrient incorporation.
It may seem like there are many holes than grass on the putting greens right after they have been aerated, but this is an illusion as aeration affects less than 10% of the surfaces. Please expect some disruption and temporary greens while this crucial work is being carried.
This practice will create a very short-term disruption in your game, but with a long-term aeration program, the benefits greatly outweigh the inconvenience.
Last week we carried out some intensive work on our tees that have suffered badly from the drought. Following on from that we have over-seeded and top-dressed them to try and get some coverage back before growth starts to slow down.
As soil temperatures remain high, we are still very much seeing strong growth. This week we will continue to prep the course to the highest standard possible through mowing of greens, approaches, fairways, tees, and rough along with other course setup procedures.
All temporary greens will start to be prepared and white lined meaning these areas will be regarded as Ground Under Repair, please move your ball out of the white-lined area. Temporary greens will only be in play during frost and adverse weather.
Our winter program will be put in place soon and will be available within the next couple of weeks.
Thanks in advance for your understanding in what has been another tough season at RCGC.
Craig