Shop News
Meet the New Staff
---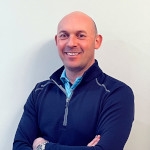 Stuart Smith
Head PGA Professional Ranfurly Castle Golf Club
A belated introduction to you of our new seasonal Professional Shop Staff, Andrew Brisbane and Cameron Lyle.

Some of you will already know both of the boys as they are members at The Castle and you may have seen them over the past couple of weeks if you've been at the Club on Sunday's or Monday's.
Andrew Brisbane
Andrew is with us for the majority of the Summer until he returns to the States to continue with his accounting degree.

Cameron Lyle
Cameron will be with us until he returns to university in Stirling in September to continue with his degree.
Both boys are category 1 players, love their golf and were part of the victorious team from The Castle in the Muirhead Trophy last Sunday! They have a passion for the game and with my guidance will be able to assist you with all matters in-store and relating to general and competition play going forward.