Club News
Junior News
---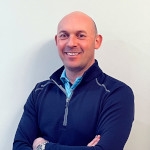 Our Juniors have got their competitive season underway with their first two medals this month.

The first medal on Sunday 4th April proved to be a tough one; played in cold, damp and blowy conditions which was reflected in the main in the scoring, although a couple of the boys battled to excellent sub-par scores. Well done Lorne, Sean and Ben! Good grounding for those that played, as the ability to adapt to varying conditions will be something they'll learn going forward I'm sure.
18 Holes Yellow Tees
Lorne Rawson 96 26 70
Iain MacLean 97 24 73
Ramsay McLeod 102 22 80
Harry Provan 104 22 82
Archie Sinclair 108 21 87
Gregor Rawson NR 13 NR

18 Holes Red Tees
Sean Rennie 99 36 63
Ben Love 96 28 68
Scott Palin 111 34 77
Ben Provan 111 28 83

5 Holes Red Tees

Sophie Blyth 45
Finlay Rawson 50
The second medal last Sunday favoured lower-scoring all-round in warmer conditions, with some great scores in the mid 60's! Well done boys and well done too to Sophie as the only girl taking part at the moment. Let's hope that we can attract more girls to get involved.
18 Holes Yellow Tees

Lorne Rawson 87 23 64
Ben Provan 94 28 66
Ben Love 96 28 68
Archie Sinclair 91 21 70
Harry Provan 94 22 72
Iain MacLean 96 22 74
Ramsay McLeod 97 22 75
18 Holes Red Tees
Sean Rennie 103 36 67
Scott Palin 112 34 78
Jack Edmiston 120 36 84

9 Holes Red Tees

Finlay Rawson 71 18 53
Sophie Blyth 78 18 60