Shop Offers
Get Your Shoes Ready for the Season!
---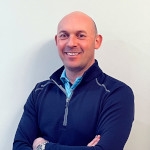 With the season fast approaching, are your shoes ready to give you the traction you need out on the links?
With increased play over the past 12 months, there's a good chance that your cleats/spikes will be worn and thus reducing your grip and stability, in not only hitting shots but also in walking the course.
Available now, we'll happily give your shoes an MOT and if your spikes/cleats need replacing then we'll take care of that for you. If however you feel your shoes are maybe coming to the end of their life and that they will need to be replaced, then we'll be able to get you kitted out with a new pair as we've got more shoes scheduled to arrive over the next few days (subject to any potential Covid related delays).
So if you're shoes are in need of an MOT before the season begins or you're in the market for a new pair, please get in touch using the Contact Us button.