Tour News
Deja Vu on the PGA Tour
---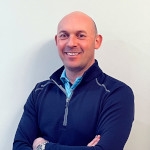 After a crazy few days of the good, the bad & the ugly at TPC Sawgrass, we had a repeat of the previous week's Sunday shoot-out between Bryson DeChambeau and Lee Westwood at the Players Championship.
We didn't know it at the time but the winner was ultimately decided on the fourth hole. Bryson topped his tee-shot into the water before Westwood sliced his into the drink. Having made a double-bogey six and a bogey respectively, suddenly Bryson and Lee seemed very relatable and you can take some comfort from that, that even the best players hit errant shots! Fatigue I think got the better of Lee... In the end, it was Justin Thomas who came through the chasing pack to claim a one-shot victory after what he described as, "one of the best rounds of my life tee-to-green."
As a Worksop boy, I was naturally rooting for Westy! Sadly it wasn't to be. To win either of those events at the tender age of 47 years young would have been no mean feat. A win at Bay Hill would have been special. The clubhouse and locker rooms are full of Arnie memorabilia and the course is a great mix of holes and it just has an aura about it! Sawgrass would have given him some lengthy exemptions both on Tour and for the Majors, but I guess the $2.5 million in runner-up prize money isn't a bad consolation for two weeks work. A return to Bay Hill and a first visit to Sawgrass are on my bucket list. Watching the golf the past two weeks and following Westy has inspired me to potentially get the bats out! Best brush the cobwebs off them first!
If you have trouble off the tee, whether it be a Bryson–esque top, a Westwood slice or anything else, I can certainly help you out. Simply get in touch via the button below.